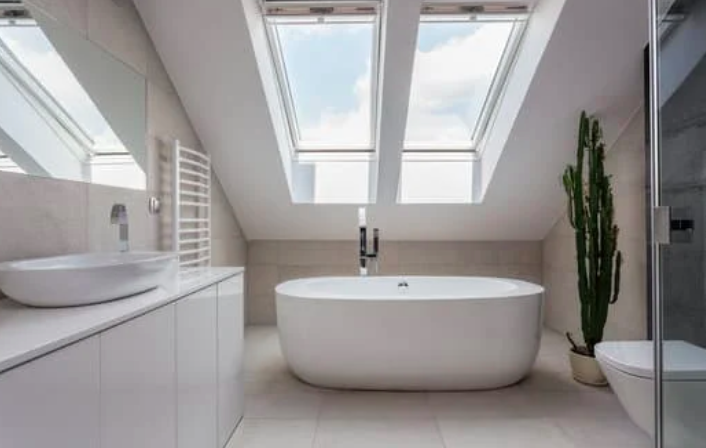 FULLERTON BATHROOM REMODEL

Fullerton Bathroom Remodeling Co., Bathroom Tile Contractor
Orange County's most experienced, dependable bathroom remodeling service is at Fullerton Bathroom Remodeling Co.. For tubs, showers, commodes, vanities, flooring and more, call us for outstanding results that give something new every time they are seen. No matter which style pleases your eye, we can create it.
Once, conventional wisdom held that trends could be counted on to undergo shifts about every twenty years. Or to put things shortly, that's how often they changed. This was especially true for the fashion industry. By no means, however, was it limited to such. To the various sub-categories we may also include—quite safely—home decor. And indeed, should one spare but a few moments to page back, via the mind's eye, through history, myriad stark differences are indisputably abundant.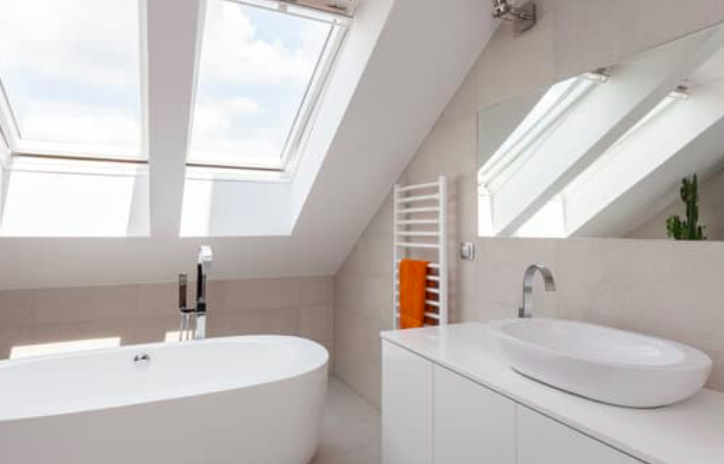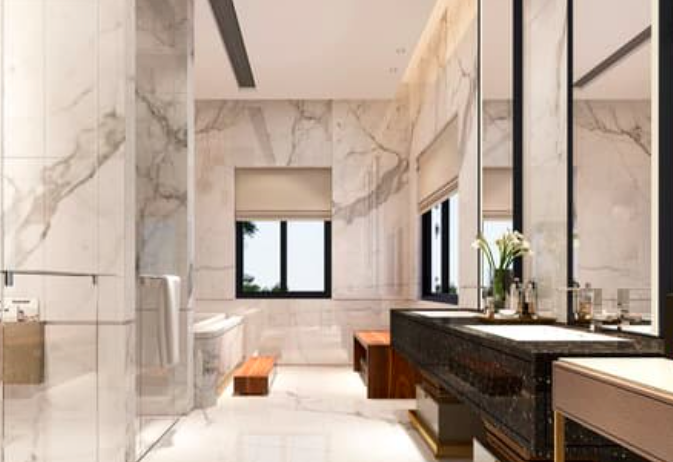 Choose Fullerton Bathroom Remodel Services

We could make the journey arduous, but for neatness' sake, let us begin with the turn of the 20
th
century, when Americans seemed quite infatuated with the masculine off-givings of wood wainscoting, enormous Caucasian rugs, and brooding, bulky furniture. By the 1920s the craze had turned its eye to Art Deco. Ziggurat ceilings and lacquer furnishings; huge mirror panels and gold leaf light up niches. The 40s saw a return to more conservative appeal. Postwar homes with a focus on energy efficiency began to dot the American landscape, tracing a cozy path straight through the 1950s and into a far more vibrant and colorful 1960s. The 80s brought with them a turn toward the whimsical. Furniture that shined like candy seemed to bob upon living room carpeting which, beneath the pink neon curls of dubiously vague statement lighting, produced a kind of glow all their own.
A method of defining 21st century home decor has proved itself hard to pin down. One prime benefit of cyberspace is an instant sharing of ideas from all over the world. From lands previously beyond grasp, they huddle close around the fires of inspiration, and are heard. That's where we come in. After paging through photos online—or perhaps our very own bathroom remodel pictures—you've likely hit upon something that trips the fancy. Now it's time to let Fullerton Bathroom Remodeling Co. bring it to life. To find out more about what we mean, call us today at (714) 735-4757.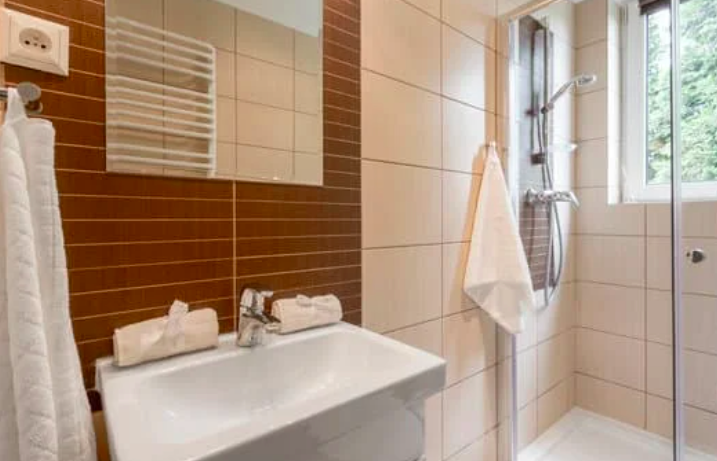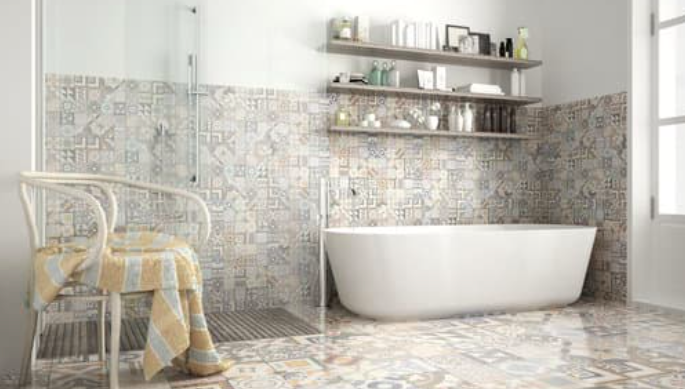 If your new bathroom construction idea includes a shower, our facility harbors a wide range of choices.  Walk-in showers, tub to shower conversions, prefabricated showers, and really, any sort of custom shower you're looking to have in your bathroom can be installed or renovated by our expert team. Love the idea of a power-shower but don't feel like there's enough water pressure for the deed? Just leave it to us. We'll do whatever is necessary to give you your dream shower at a price that's friendly to weak hearts.
Nor will we stop at the water jet. A gorgeous shower surround will harmonize perfectly with the rest of the bathroom, or conjure up a pleasing contrast that serves as aesthetic sustenance for the neighboring fixtures. Doubtless you can already picture what we mean—or if not, a consultation with one of our designers will bring it all into focus. Our other kinds of shower renovation and installation include:
Handicapped showers

Curved enclosure showers

Rectangular enclosure showers

Corner showers

Bathtub-shower combinations
If you've already heard testimony from our other clients, then it's easy to see why so many Orange County residents rely on Fullerton Bathroom Remodeling Co. for their perfect shower.
Having a full bathtub in the home could mean the envy of your peers. If that's something you feel like you'd be okay with—with a mocking grin perhaps, or incorrigible nod—get in touch with the team at Fullerton Bathroom Remodeling Co.. We install and renovate deep, free-standing bathtubs that are luxurious to soak in. The same goes for corner, drop-in, or alcove bathtubs. The shape and size of the room we're working with will determine, in part, which kind of tub is best. As with showers, our professional designers can assist you in making the finest choice.
That may also include a walk-in bathtub, or Jacuzzi, or whirlpool and air. Our tub renovation and installation service is here to provide just what you need for a breathtaking new look. That look might include the latest bathtub surround trends for 2021, such as subway tiles, marble, or glass. Then again, it may lean toward a modern view of the classics, like black and white tile, or 30s mosaic. Just let us know what you have in mind.
Looking to hold on to an older fixture for a few more years? We also install bathtub liners. One of our trained technicians will fit the liner right over your existing bathtub, restoring a like-new look. We have members we have added to the team from all over the country, including our lead remodeler from bathroom remodel Huntsville AL. Want the tub refinished instead? No problem. Our bathtub refinishing service can add another 10 to 15 years to the life of your tub. Call us today at (714) 735-4757 for a free estimate.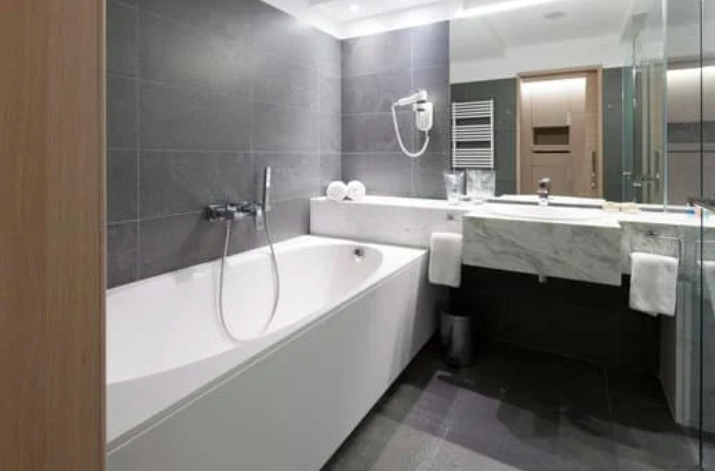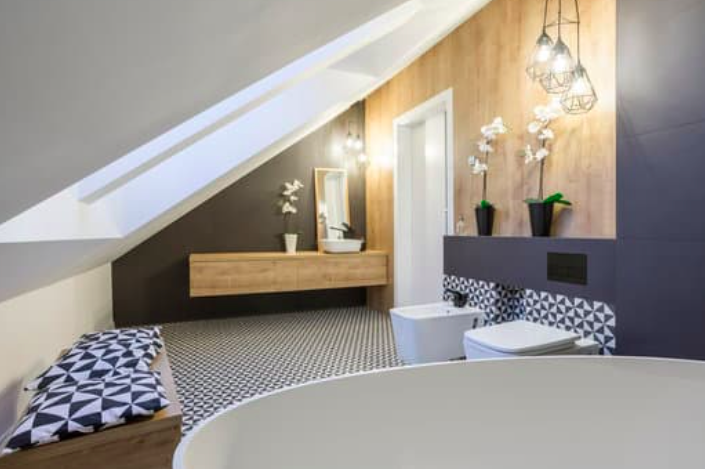 Bathroom lighting is too often dismissed by screwing in a bulb and calling it done. With our many fixtures and ambient lighting accessories, you can turn ennui into enchantment. Swap out compact and tubular fluorescents with something that doesn't so readily enhance features of the skin. Soften things up with cool white incandescent bulbs, or save energy with some LEDs in a good color-temperature range (around 4000K to 6500K).
We can install sconce or chandelier fixtures. Our flush-mounted and recessed lights are fixed directly into the ceiling, saving you space while keeping safely away from all that water. We mount our bathroom vanity lighting at just the perfect height and distance from the mirror—usually with the centers about 60 inches high and 28 inches apart. We also make certain to mount vanity lighting at an angle that best suits the dimensions of your particular fixture. And since you use your bathroom for so  many different activities, be sure to ask about our layered lighting techniques, which create just the proper amount of light for things like shaving and applying make-up.
Bathroom vanities are typically defined as a bathroom sink with storage space, countertop, and mirror. They can be purchased in pre-designed sets or, for the bold, can be custom assembled from various styles. Over the years we've been installing and renovating bathrooms, we've found that most homeowners have very specific—and unique—ideas in mind. Our bathroom vanities may be large or small, single sink or double sink, majestic or modest. The beautiful sinks also applies for kitchen remodeling. As with so many other features for your special bathroom, the options abound. The very best vanities pull off an amazing look without sacrificing the slightest bit of functionality. Rest assured, those are precisely the elements we bring to the scene.
Perhaps you're looking for nothing more complicated than a pedestal sink with frameless mirror. These fit well in tight spaces, and come in lots of attractive styles. Free-standing sinks take advantage of a little more space, allowing for counters and cabinetry. This same goes for floating sinks, which are mounted directly to the wall with no support required beneath. If you're striving for true elegance—and your bathroom is large enough—our vessel vanities are the perfect answer. Vessel vanities feature bowl sinks that rest on top of long shelves or cabinets. They are often found in fancy restaurants or hotels. With our team of expert installers, they can also be found inside your own home.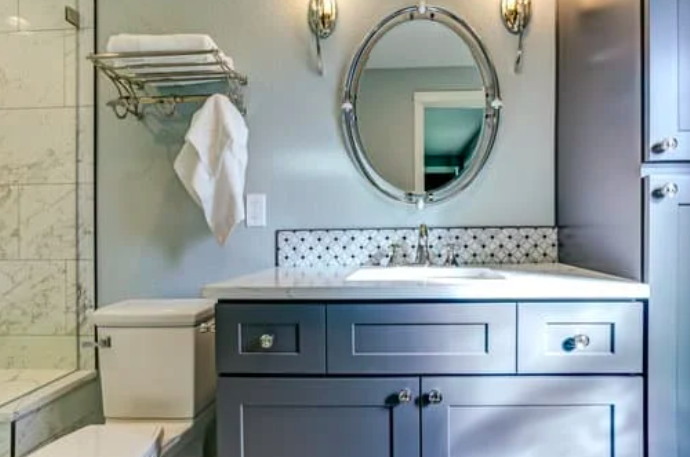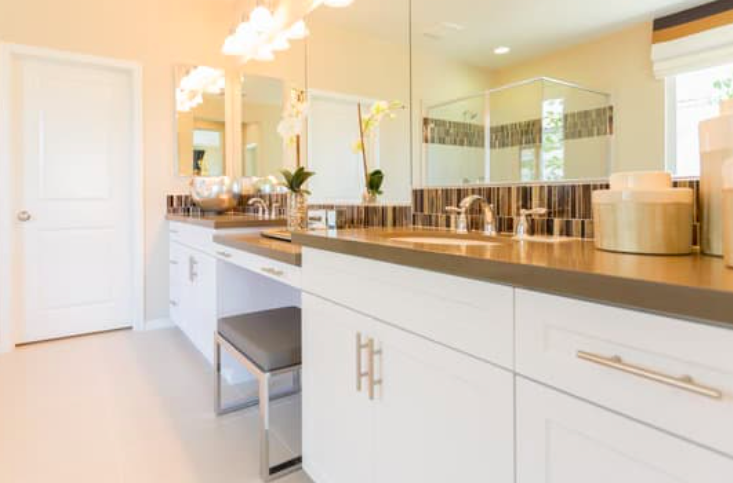 Fullerton Bathroom Remodeling specializes in bathroom remodeling and we service the following cities: La Habra, Brea, Placentia, Anaheim, Bueno Park, La Mirada, Whittier, Cypress, Orange, Norwalk, and Stanton. Whether you want to update your current bathroom or need to design a new one from scratch we can do it. We are one of the most trusted companies in Fullerton and have worked on many homes in this city and nearby areas. We even have members of our team that come from owning other companies, including one of our lead foreman who comes from
Reformas Valladolid
. Contact us now to get free estimates.
Contact Fullerton Bathroom Remodel
Fullerton Bathroom Remodeling Co. is Orange County's wisest choice for excellence in bathroom renovation or new bathroom installation. Be it residential or commercial, we're always ready to perform the highest quality work at friendly prices. And speaking of friendly, our courteous and efficient staff is prepared to answer all of your questions, as well as help out with any design ideas you may have. Also, we provide free estimates for just about any job. It's all part of the extraordinary service to be found at Fullerton Bathroom Remodeling Co.. Give us a call today at

(714) 735-4757

.